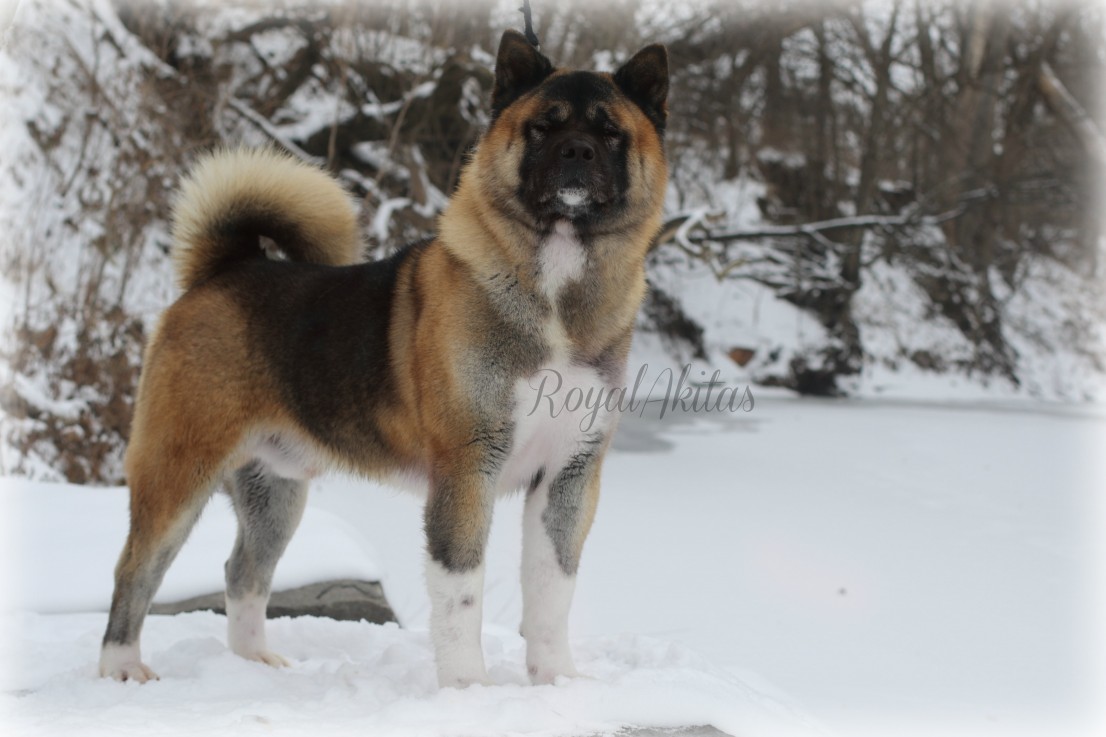 Welcome to Royal Akitas!  We have shown and raised Akitas since 1988. We take pride in the quality of our puppies and dogs. We strive to meet and/or exceed AKC breed standards and OFA genetic testing. We research our dog's pedigrees and confirmation prior to breeding to combine all the strengths of each pair. We continually strive to produce some of the highest quality animals for OUTSTANDING bone, type, temperament, and health.
Our facilities at Royal Akitas provides all the luxuries to spoil our dogs.  Our kennels are equipped with inside/outside runs.  The inside has climate controlled heat and air conditioning.  We live on a 40 acre farm which gives our animals ample room for exercise and play.
Our dogs and puppies are very loved and well cared for and we strive to provide the very best for them.  Each puppy is handled daily. Ensuring that they will have excellent temperament that will adjust nicely with their new family.
Whether you are looking for a pet or you want a "Champion" quality show dog, we have a puppy just for you…….and we look forward to  working with you.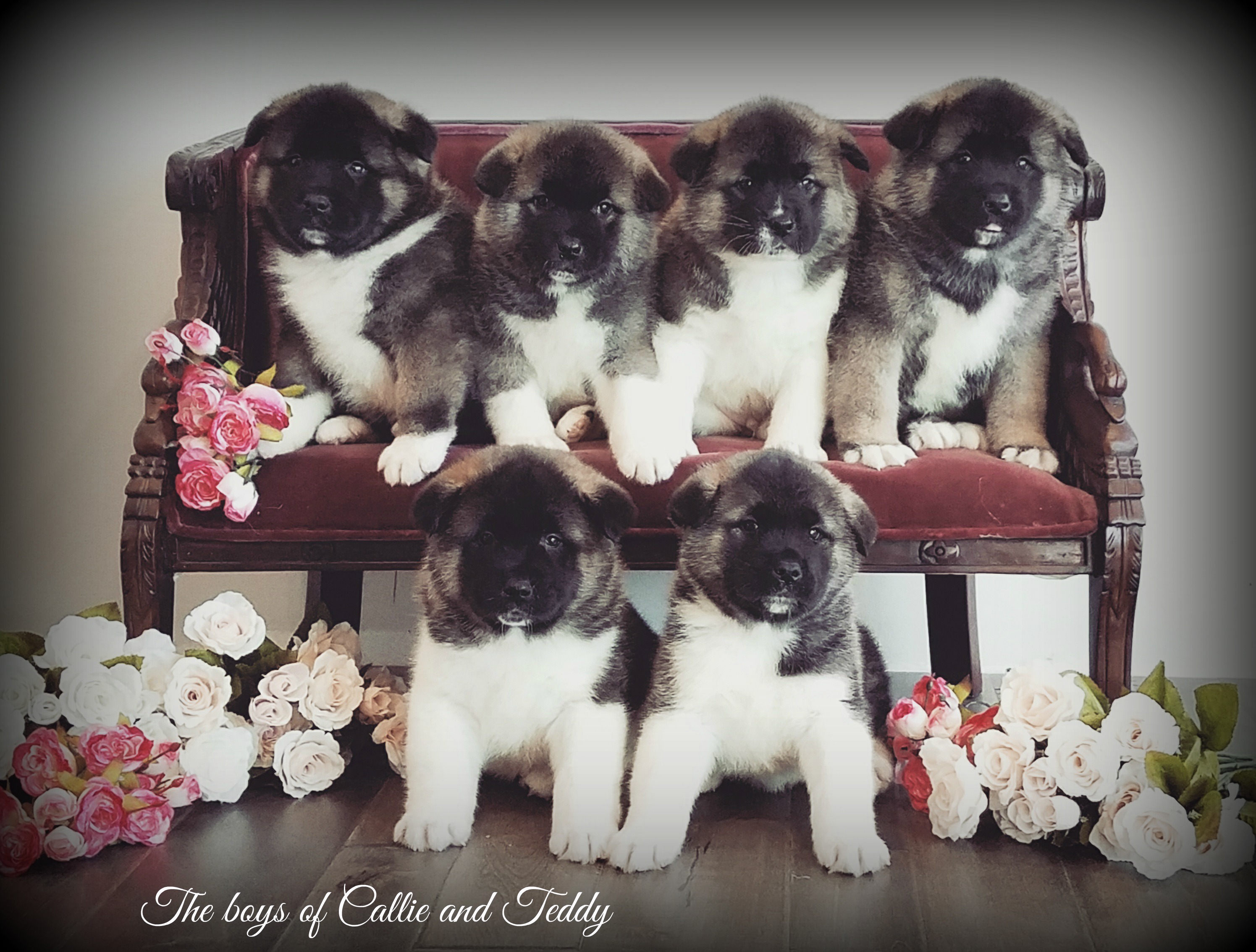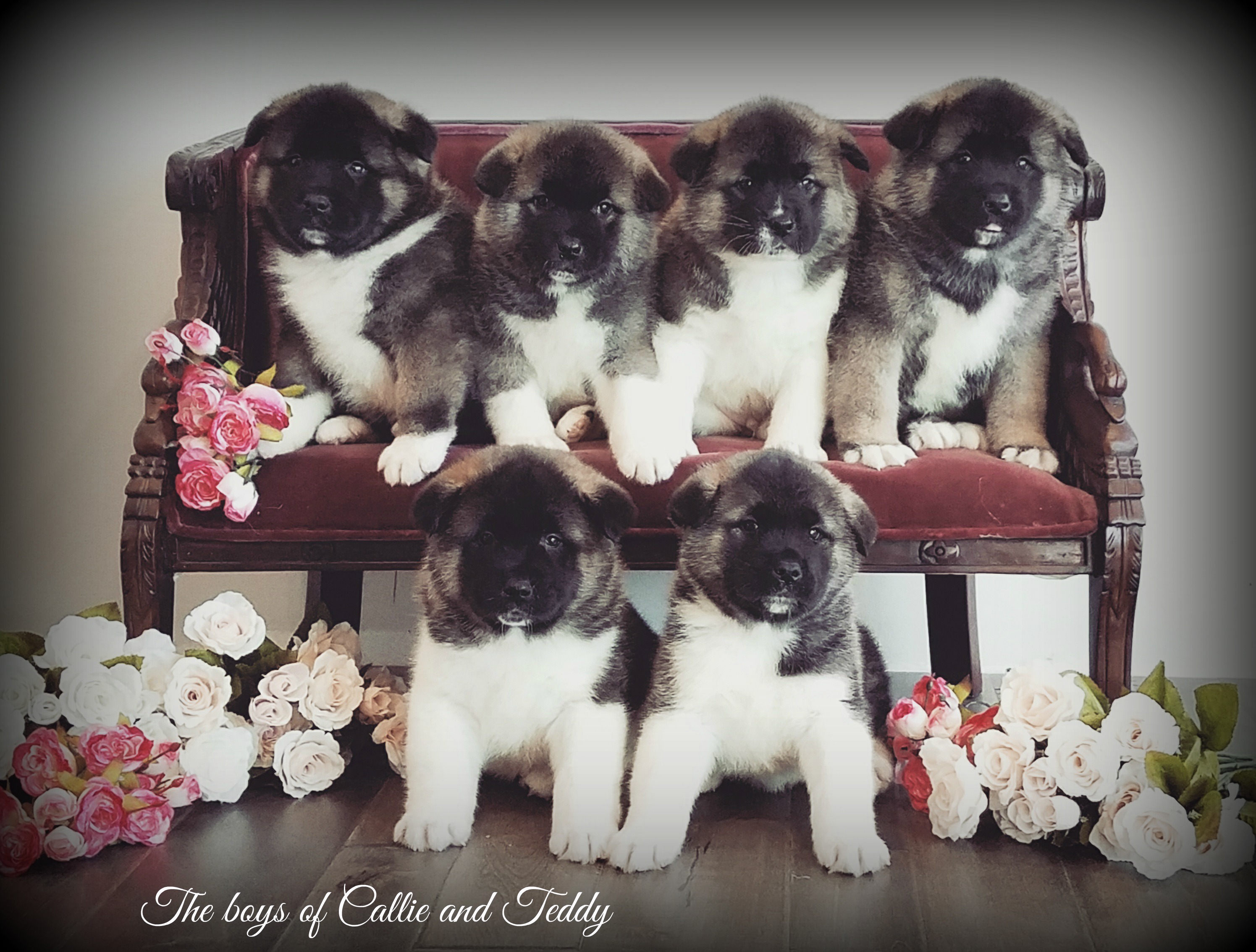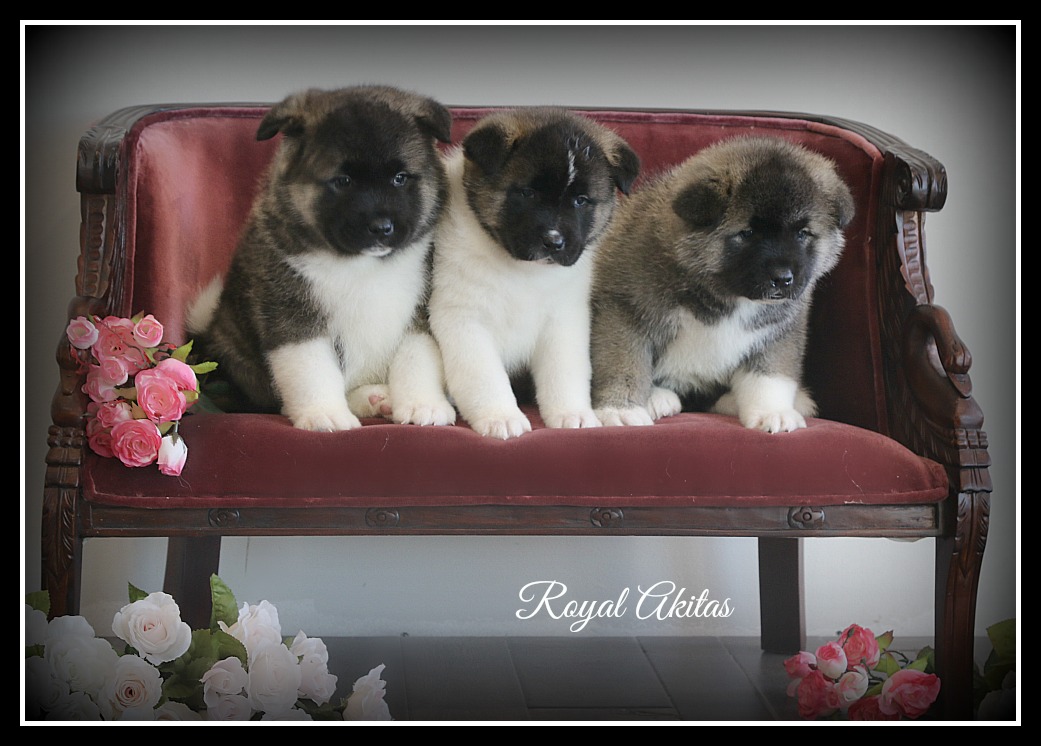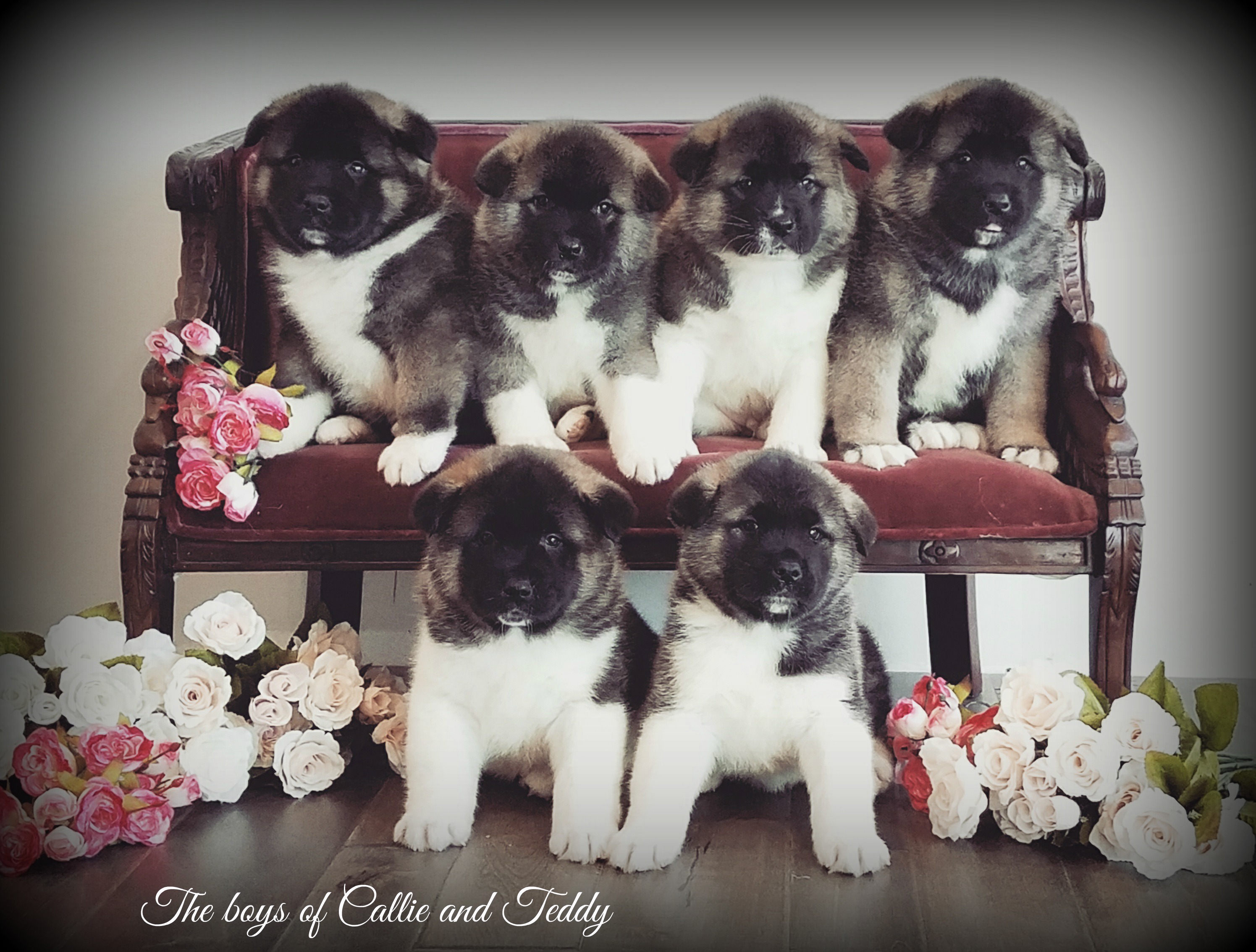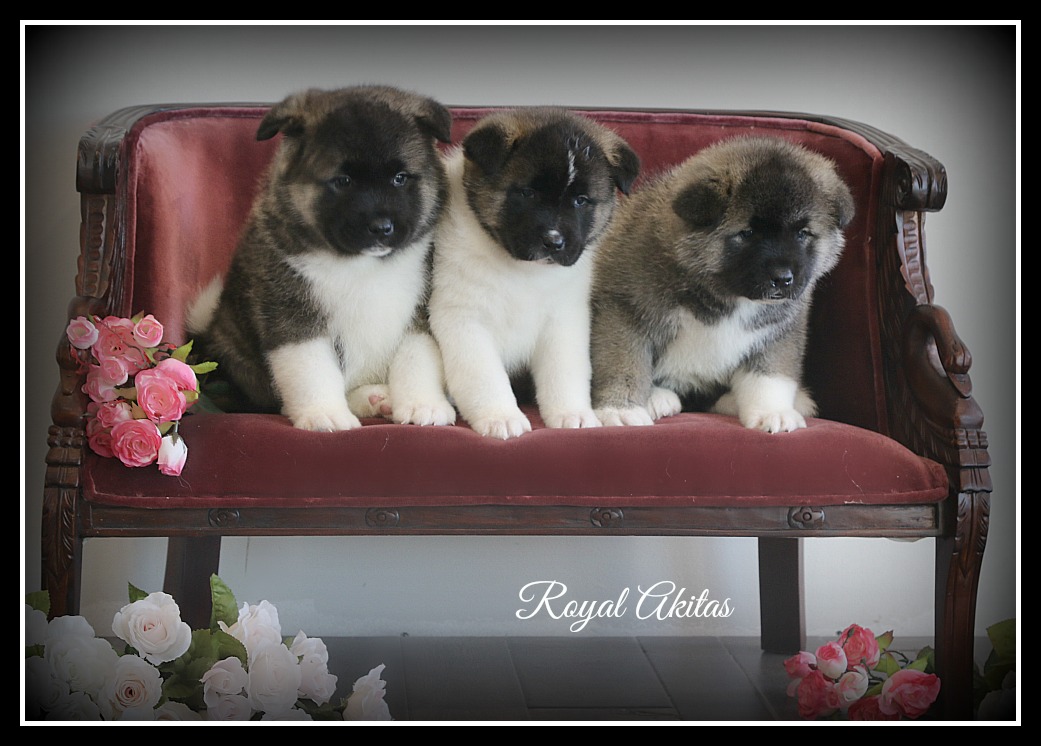 Proudly recognized by American Kennel Club (AKC)